Sale ends promptly midnight, Saturday 10-15!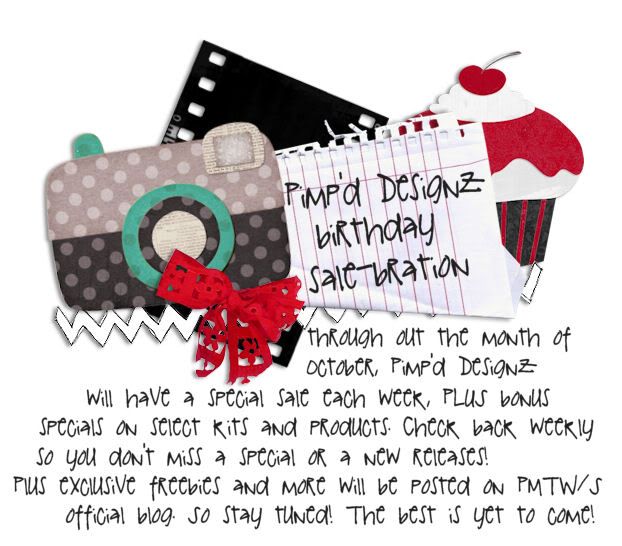 Pimp'd Designz will also be giving away her own products to wish list participants weekly, so start filling up those wish lists!
Don't forget to check out the following categories of our store to save even more and find some amazing deals!!
ALWAYS $1.00
1/2 OFF BIN
SALES AND SPECIALS
We also feature awesome freebies on our blog and our designers blogs! Find out more information on that
HERE
!
~The Pimp My Tags w/ Scraps Team